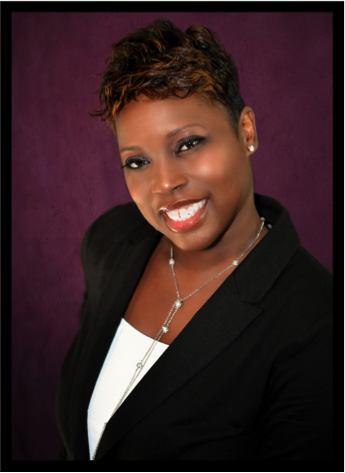 DeVine Handz started as a local catering company, servicing the DMV area. Lakesha Veney, is the owner of DeVine Handz and a native of Washington DC. Guided and inspired by my southern parents, I began experimenting with cooking at the age of four. My philosophy is that the best cooking begins with having passion and respect for quality ingredients and ends with a imagination and desire to delight the palate. I favor an experimental approach to culinary education.
A career changer, I left the field of physical therapy after a decade and decided to step behind the stove to put my heart and skills to work. I began preparing family meals for relatives and friends who had been asking me to do so for many years. In 2009, I decided to pursue my natural passion and start my own small local business. During the same year, an opportunity presented itself to cater a year-long series of events for a major organization.
Described as "a fresh contemporary edge" word of mouth and "taste of food" has been the catalyst for DeVine Handz. Word spread about the unique blending of flavors at tastings and events that potential clients were lining up. I catered events for wine festivals and wineries, weddings, parties, corporate events, and even repasts...wherever good food was requested! I have had the pleasure to delight a diverse clientele with my passion for cooking.
Our Story
In September 2014, I was asked to be a vendor in a bridal expo to prepare hor d'ourves for their upcoming cocktail wedding reception. My intentions was to "WOW" 30 brides with my selections and keep their palates dazzled with a trendy, sophisticated and edible favor to take home, and hoping I would be their selected vendor. I combined my passion for food and admiration for wine together and created DeVine Wine Jelly. At the time, I was doing wine tastings for a local winery and thought it was a unique idea. I began to experiment with jelly ingredients and the premium fruit wine, instantly the perfect recipe and consistency was created. Unfortunately the event was cancelled, so the jellies were given to family, friends and customers at local spirit stores. It was well received from those whom tasted it. Many insisted that I present this to markets, wineries and retailers. My entrepreneurial juices started to flow and the DeVine Wine Jelly journey began. I am extremely proud to have created a unique product that is enjoyed year 'round among family and friends. A true blessing in disguise.
In October 2014, I proudly launched my new product! Six fabulous flavors of vegan wine jellies, Blackberry Merlot, Peach Chardonnay, Cranberry Shiraz, Jalapeno Green Apple Riesling, Coconut-Lime Riesling, and Sangria. Currently, DeVine Wine Jelly is sold in 17 states including Alaska!
DeVine Wine Jelly has held tastings at Williams-Sonoma in Annapolis Md, and various wine festivals throughout Maryland. DeVine Wine Jelly has received great reviews. In March 2018, for National Women's History Month, Cuisine Noir Magazine reviewed DeVine Wine Jelly Blackberry Merlot as a food, wine and travel must-have. Mahisha Dellinger as seen on OWN "Mind Your Business" reviewed it as a "delicious product". Chocolate DeVine Wine syrup was created and made with the scrumptious Chocolate Mocha port wine. It was first released and enjoyed in March 2019 and is truly delectable! The newest products are Lavender Wine Jelly using organic lavender exclusively available at for Star-Bright Farm. https://starbright-farm.com. Robin Hill Farm & Vineyard Just Peachy wine jelly, Blueberry Thrill wine jelly, Home Sweet Home wine jelly and PI' Goat wine jelly exclusively at www.robinhillfarmandvineyards.com. Jamaicas Rum Punch jelly exclusively at www.jamaicasfinestcocktails.com. As of April 2023, DVWJ has collaborated with Chateau Elan Winery and Spa in Braselton, Georgia. Sold on shelves and served on the charcuterie boards...WOOHOOOO! ( I'm still smiling) I am grateful for the collaborations and support I have gained this far. I mostly enjoy the delightful conversations I have at the many events across Maryland. I am looking forward to the continuous growth in the community and many more retail opportunities in the near future.
Why Us?
DeVine Handz has a passion and imagination for food and wine. DeVine Wine Jelly is unique, and brings a fresh new edge to foodies and wine enthusiast, and is a venue to mindfully enjoy life every day! I feel, ultimately everything a person seeks is a mean to feel happy and fulfilled. The enjoyment of good food and wine nearly always offers a very simple yet wonderful route. I enjoy entertaining people's emotion through the art of combining food and wine. I am ambitious and confident that through my natural creativity, I will capture the hearts and palates of many.
Taste my creations and taste the LOVE! Take the journey with me, as DeVine Wine Jelly continues to blossom and become recognized as one of the up and coming establishments in the DMV!
1 Passion
+ Fine Ingredients
made with 100%